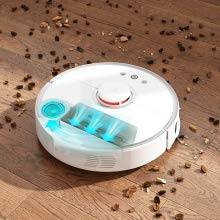 Cyclone 3D Cleaning
System
The powerful fan works like a cyclone up to 2000Pa high suction, the floating main brush fits well the floor, along with the side brushes and rolling brushes, make sure the floor is completed cleaned, horizontally and vertically.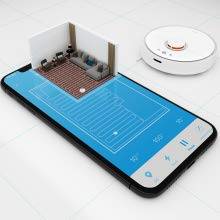 The laser range sensor scans the room at 5*360/second for distance information, which will then be computed with the SLAM algorithm to generate a real-time map. Based on it, an optimal route will be planned for efficient and complete clean.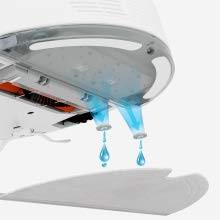 Botanical bionic design of the water tank keeps a steady water outlet but no water stain at rest. Plug-in water tank save you from overturn the robot and avoid water leak. The edge of the mop cloth adheres to the robot tightly, prevent edge curling.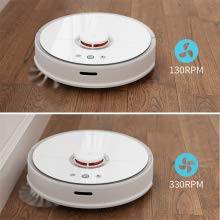 The dynamic variable-speed side brush spins at 330RPM when sweeping along an edge, otherwise, it spins at 130RPM to prevent dirt from flying. Floating main brush system floats up and down and cling to the ground, no dust left.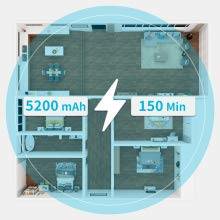 5200mAh battery high-capacity supports your robot runs continuously for up to 150 minutes*. Charge one time for multi-room coverage. *Note:Tested in Roborock's Tech Lab on hard floors, running time may vary.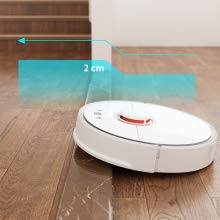 Advanced climbing ability
Cross over obstacles or threshold of maximum 2cm height*, no need to move it to another place or room.*Note:Climbing height may reduce to 1.5cm if water tank installed.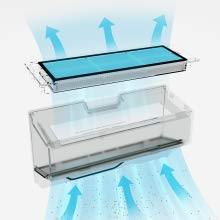 High efficiency E11 filter captures 99.2% of dust and allergens as small as 0.3 micron such as household dust, pet dander, mold spores and plant pollens. Washable designed strainer extends its service life and reduce the replacement frequency.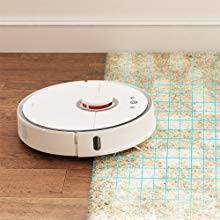 Specialized carpet pressurization mode can automatically identify the carpet and switch to the maximum suction to clean it. Once leaving the carpet, it will turn back to the former suction. *Note: Please turn on the Carpet mode in your APP.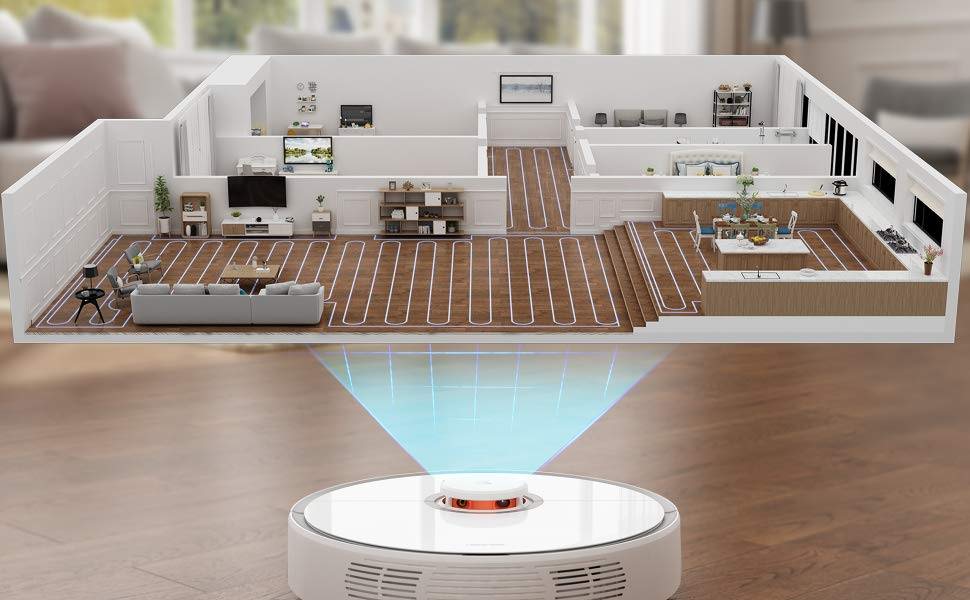 Recharge and Resume.
Go back to dock charger automatically when the battery power gets low, after charging, it will resume to the leaving place and complete the entire cleaning job.
*Note: Make sure your dock charger on the right place, refer to user manual.

Anti-collision for safety
Anti-collision sensors emit infrared-ray to detect if there are obstacles, if so, this robot will slow down and touch the surface gently. Protect your baby, your pet and your furniture.

Ideal for the home with pets
The main brush, side brush and omni-directional wheels are designed to be tangle-free, preventing hairs from getting into the cleaner and clogging the motor. A beak-like cleaning tool accessory is included with Robot to easily remove the hairs.

Zoned cleaning
Whether you want to clean a single room or a certain area, drag the cleaning frame on the map and it will clean the area as you wish. Note: map of zoned cleaning wouldn't be memorized.

Note:
Please clean the hair of vacuum regularly with the beak-like vacuum cleaning tool for an optimal performance.
Before using this vacuum, please read the user manual carefully.
Please remove drapery, plastic bags, cables before cleaning.
Virtual wall need to purchase separately.
2.4Ghz Wi-Fi required.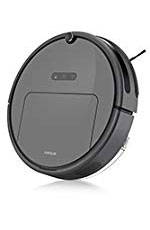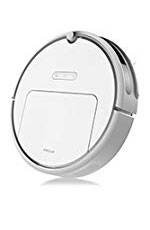 Inertial Navigation with 13 types of sensor
Smart LDS Navigation with 13 types of sensor
Adaptive Navigation with 10 types of sensor
Apartment layout& running route & map saving